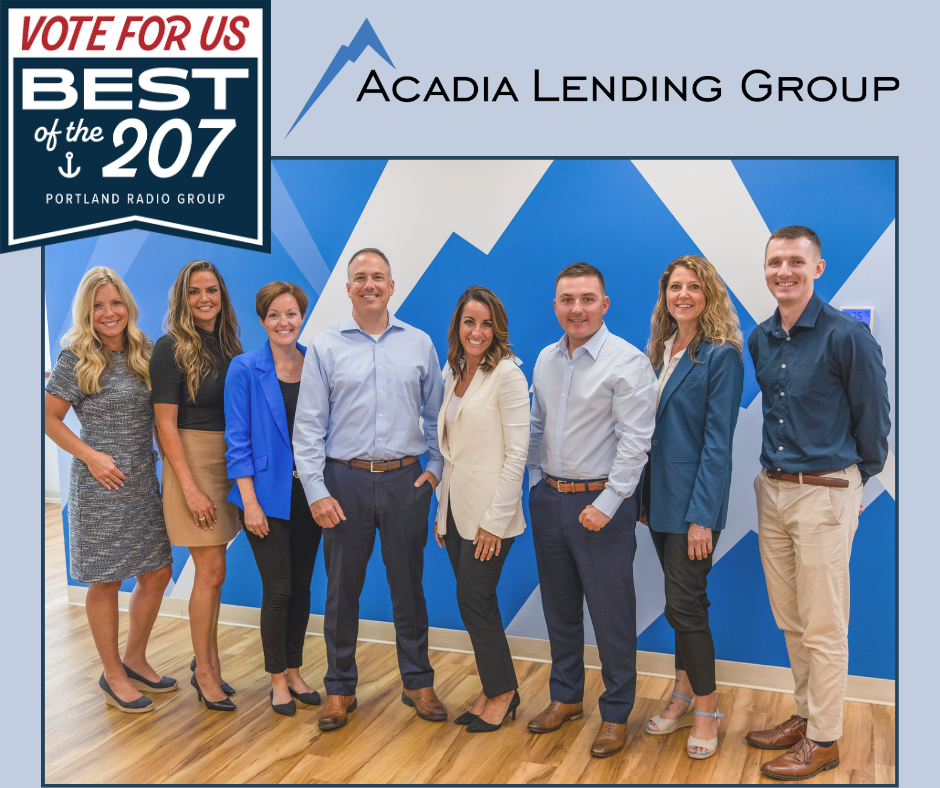 Your Vote Could Help Us Win "Best Mortgage Broker in Maine!"
"Best Mortgage Broker in Maine"
We're excited to share some fantastic news with you. Acadia Lending Group has been nominated for the "Best Mortgage Broker in Maine" title in the Best of the 207 contest sponsored by Portland Radio Group. This recognition means a lot to us, as it reflects our commitment to providing exceptional service to our clients.
At Acadia Lending Group, we take great pride in the relationships we've built with our clients over the years. Your trust and support have been instrumental in our success, and we sincerely appreciate the opportunity to have worked with you on your home financing needs.

Now, we'd like to kindly ask for your support. If you had a positive experience with Acadia Lending Group, we would be immensely grateful if you could take a moment to cast your vote for us in the competition. Voting is open until November 17th, and you have the opportunity to vote daily!
Link to vote: https://www.vote207.com/acadialending
With your support, we can continue to serve the community with the same dedication and excellence you experienced.
Thank you for considering voting for us, and for your ongoing support. We're truly honored to have had the privilege of working with you and being a part of your homeownership journey. Your trust and satisfaction mean the world to us, and we are committed to upholding the high standards that earned us this nomination.
Please don't hesitate to reach out if you have any questions or need assistance with the voting process. We appreciate your time, and your vote will bring us one step closer to the recognition we aspire to achieve.
Feel free to visit us on facebook and share this post with your friends and family.

Last year in 2022, we placed third (bronze) and this year we would LOVE to come in first place for 2023! We can do it with your help!