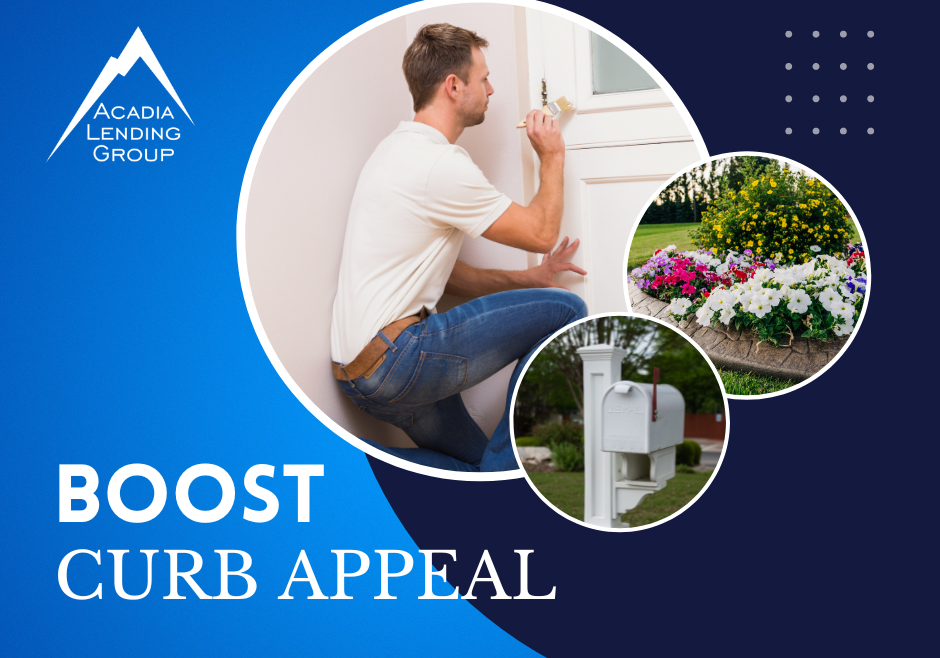 Cost-Effective Ways to Increase Curb Appeal
There are many eye-catching, budget friendly home improvements you can do to boost your home's curb appeal. By adding a few upgrades to your home, not only will it be easier to sell, but it also gives a great, finished look that you can be proud of. Here are some suggestions to get you started:
Paint the Front Door: Your home's front entry is the focal point of its curb appeal. Having a clean, welcoming door instantly increases the visual value to any home. Make sure to properly prep the surface of the door before painting so you get the best results that will be long lasting. Try a statement color that will make the front door pop!
Add Decorative Window Shutters: Shutters can be a great face lift to a house. They are cost friendly and when added to a home can significantly increase curb appeal. Try playing with different colors that may be in the same color family as the rest of the exterior of the house. Having a color palette to express your homes character is a big eye catcher for potential buyers at first glance.
Is it Time for a New Mailbox? If your mailbox is old and slanted over, it might be time for a replacement. Mailboxes are fairly inexpensive and can be customized to match your style and home design. This brings the home and property together. Just make sure to follow the regulations by the US Post Office.
Make Your House Numbers Seen: Purchasing some numbers blocks and creating your own DIY display in the front of the property adds character to your home. It doesn't need to necessarily match the style of your neighbors' numbers, but make sure it is true to the aesthetic of the individual house style / color scheme. If you have a bit of a bigger budget on this, you can purchase a customized plaque that has your house number on it.
Plant a few Flowers / Trees: By keeping your lawn neatly trimmed and adding some greenery, your home will look more inviting and boost curb appeal. This will also increase property value! You can start with a few smaller shrubs and trees or add some flowers along your walkway / entrance.
Update Lighting: Something that usually gets overlooked is a houses exterior lighting. When done correctly, it can add warmth and create an inviting space to the entrance. This can be done by adding lights on either side of the entrance door. Some salvage shops even sell antique lights that can add charm to the exterior of a home.
If you're thinking of changing up the outside of your home and are on a budget, these ideas can be a great start to a cost-effective curb appeal boost. Be sure to bookmark our blog or follow us on facebook or instagram for more helpful tips and home value suggestions!