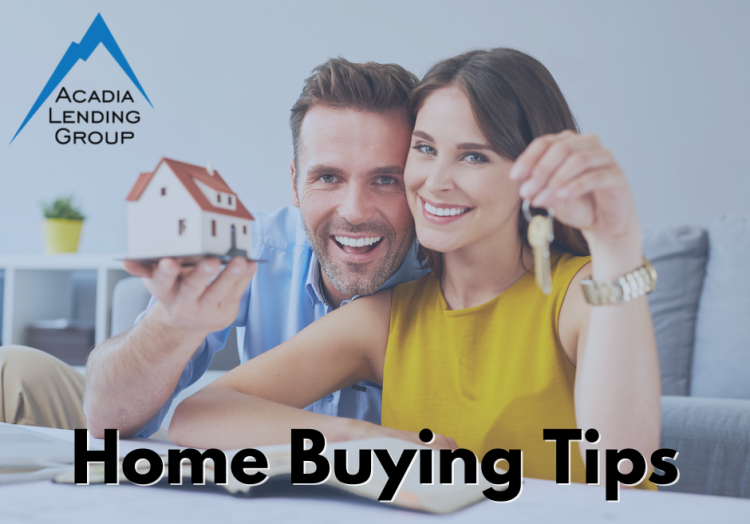 Home Buying Tips – Where Do You Start?
Have you made the decision to begin the home-buying process or are you interested in learning more about the stages involved in obtaining your dream home? There are a few essential home buying tips that will make the process go smoothly and swiftly.  
Check your credit score:
Your credit score is a crucial consideration during the home-buying process. A credit score of at least 620 is required for most conventional mortgages. Your credit score will influence whether your interest rate is high or low; the higher your credit score, the greater your chances of having a low interest rate. Here are a few pointers to help you improve your credit score: 
Always pay your bills on time

 

Try to keep your total credit balance within 30% of your total combined credit limit

 

Check on your credit score every now and then to ensure there are no errors

 

It is better to keep a credit card at a $0 balance than to close the account

 

Use your credit cards, but keep credit card balances low

 
Save up for a down payment:
Although there are lending choices that do not demand a large down payment, it is still necessary to save for it. The lower the mortgage cost, the bigger the down payment. Your monthly mortgage may be less than rent in some situations, depending on the property price and down payment amount. 
However, having a large down payment might be challenging for first-time homeowners. There are a number of loans available that don't demand a large down payment. For conventional loans, first-time homebuyers may only require a 3% down payment in some instances. Other loans include FHA, which needs a 3.5 percent down payment, and VA loans, which allow no down payment. 
See how much you can afford each month:
You may use an online calculator to calculate your debt-to-income (DTI) ratio. Your DTI ratio is calculated by dividing your gross monthly income by all of your monthly debt payments. This should ideally be less than 45 percent. 
You should factor in all debt payments, including minimum credit card payments, any loans (auto, student, personal), child support payments, and any other regular payments when calculating this. 
Check out our fast and easy to use mortgage calculator here!
Find a mortgage lender and get preapproved:
Speaking with a mortgage lender will give you a good idea of what loan programs you qualify for, how much you can actually afford, and current interest rates. At Acadia Lending Group, our team is comprised of experienced mortgage professionals who are dedicated to responsible, affordable lending. We pride ourselves on our outstanding customer service, and our ability to meet our clients' individual financing needs while offering competitive rates. We have a wide variety of loan programs to fit individual needs, and we are invested in closing loans quickly and efficiently. We ensure that the mortgage process is as simple and swift as possible by using the latest technology, such as e-signatures and the secure delivery of electronic documentation. 
Learn more home buying tips by giving Acadia Lending Group a call! One of our friendly, expert loan officers would be happy to guide you through the process of purchasing a home.