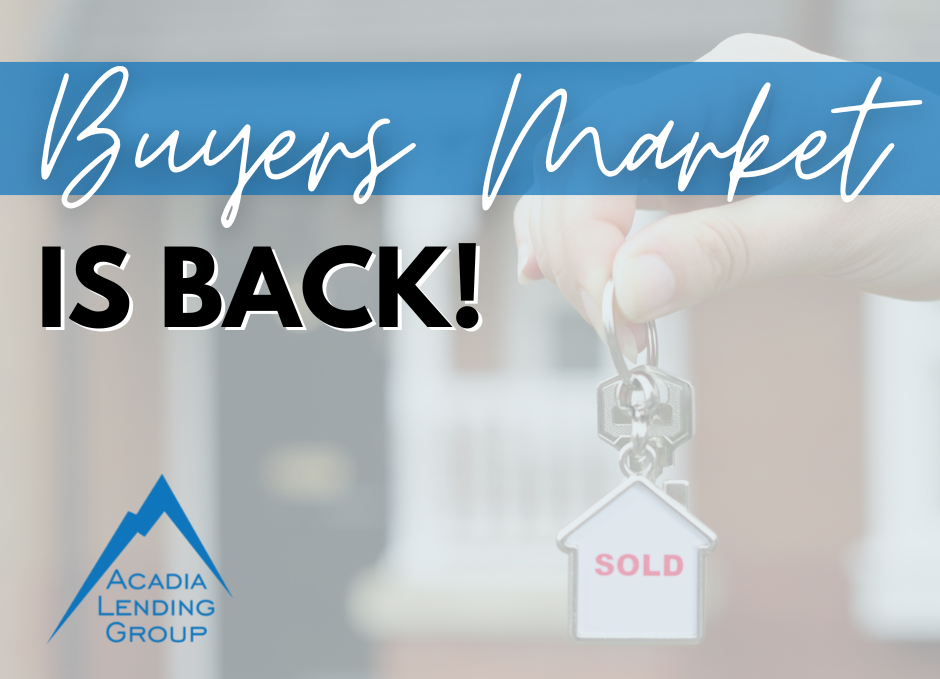 The Time To Resume Your House Search Is Now
Have you put your home search on hold? Earlier this year, the market was in the seller's court – homes flying off the market, multiple offers on houses and being sold over asking price. We are excited to tell you that it is shifting to a buyer's market! There's more inventory out there, you can see lots more price reductions and some people even accepting offers below asking price!
This is a great opportunity for potential buyers to take some time to explore the market more. With houses sitting for a bit longer, there's less stress about losing a property you may be interested in.
Keep an eye on the surrounding houses on the market. Knowing what's available and being able to compare houses will help you find your ideal home and potentially the ability to negotiate price! With houses sitting on the market longer, the chances to negotiate and come in under asking price are better than earlier this year, during peak seller's market.
It is extremely important to reach out to your lender and update your pre-qualification to see what you may qualify for now. A lot can change in a few months and staying up to date with what you can afford will not only help you better understand what you can afford, but help your realtor narrow in on what houses to show you.
Also, if you are currently renting a home or apartment and your lease may be up soon, this is a great time to see what your monthly mortgage costs would be – it might actually be cheaper than what you're paying for rent! As rent prices increase with renewals each year, this could be your opportunity to build equity and move to bigger and better places!
If you'd like to stay up to date on the current market trends, follow us on either instagram or facebook! We post weekly updates on the latest topics so you can stay informed and educated on the market! Feel free to reach out to one of our expert loan officers here at Acadia Lending to answer any questions you may have.