A LITTLE ABOUT ME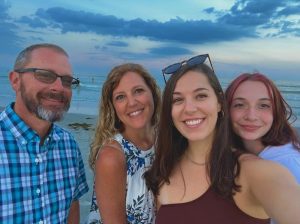 I'm the Mom of two adult children, who are in the homebuying process stage of their lives just like many of you. Whether you're buying your first home, second home or an investment property,  I can guide you through the mortgage process step-by-step.
Each homebuyer has a different story or situation. With a 25-year background in mortgage processing, closing and loan origination, I have the expertise and knowledge to guide you through every step of the homebuying process. Sellers are only looking at strong offers from local mortgage lenders, like Acadia Lending, so you need to make sure you're dealing with a top, local mortgage professional. I provide quick and accurate financial information so you can make informed decision.
Are you refinancing your home? We offer low rates and closing costs and can often beat the online giants. I'll even check their quotes for you and let you know if I can't match it.
I am committed to providing my customers with mortgage services that exceed their expectations. When you are ready to apply, you can complete the online application using the link below or contact me by phone, email or text if you have questions or want to apply by phone. After you've applied, I'll contact you to discuss the details of your loan. Let me know your preference.
---