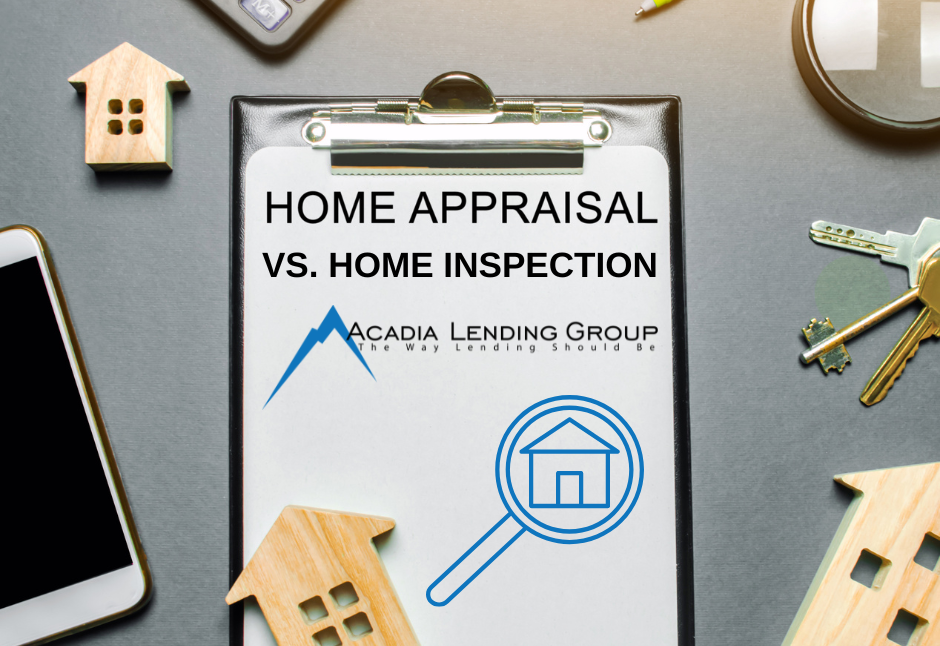 Appraisal vs. Home Inspections: What's the Difference?
Sometimes the house buying lingo can get a bit confusing. Let's clear this one up for you! A home appraisal determines the value of a home whereas a home inspection assesses the condition of a home. There are some key differences between the two:
While a home inspection is not required, home appraisals are usually required by lenders.
Home inspections are not commonly set up by lenders, but by the potential buyer.
Appraisals are set up by the lenders.
An appraisal value can influence the loan amount.
When a home inspection is being conducted, the potential buyer is encouraged to walk through the home during the process. An appraiser will typically go through the appraisal processes alone.
When making an assessment, a home inspection only looks at the condition of the house. A home appraisal takes into account the home's condition, similar home prices, lot size, home amenities, surrounding crime statistics, and school zones.
Both home inspections and appraisals benefit the homeowner and lender by ensuring what the home is worth and safety of the place. Any issues with the house will come up when both processes are done and can help a potential homeowner decided whether or not they really want that house, or if they should continue their search. A note to keep in mind is that both appraisals and inspections occur before you purchase the home. The sooner you find out the specifics of the home the better, so that there is time to fix any issues or red flags from the inspection report or renegotiate before closing.
Getting a property assessment and inspection can help you maximize your benefits while limiting potential risks. If you have any further questions or are curious about what you may qualify for, one of Acadia Lending Group's expert mortgage advisors would be happy to help!